E-Sports Betting at PariMatch
Parimatch is a proven eSports betting site, adapted for the Indian market. Esports betting is one of the top 3 major sports produced by the bookmaker. So fans of computer games competitions can count on a good-quality lineup in pre-match and in-play, detailed match coverage, and high odds.
What are eSports?
eSports is an individual or team competitions that take place in computer simulators, fighting games, and shooters. The first computer game tournament was held between students of Stanford University in 1972. The reward for winning the event was a subscription to Rolling Stone magazine.
Space Invaders is the second eSports competition, which took place in 1980. It was organized by Atari, a well-known American company specializing in the development of computer games. The tournament for 10,000 participants was one of the largest in the history of the discipline.
We can talk directly about the development of eSports since the appearance of the Quake Championship. Unlike previous events, the game was really competitive, and the winner got a Ferrari.
Unfortunately, eSports disciplines are not recognized in all countries of the world. And yet many European and Asian countries do not prohibit eSports betting for money, although some of them impose a tax on winnings.
Table of Upcoming Events, Dates
eSports has been able to adapt to life amid the coronavirus pandemic: popular tournaments and championships have returned, and many events now take place in LAN format. Competitive gaming does not stand still: in 2022 there will be many major tournaments in major cyber disciplines, from Overwatch to FIFA.
A calendar of upcoming events:
| Tournament name | Discipline | Venue | Prize fund | Date of the event |
| --- | --- | --- | --- | --- |
| Six Invitational 2022 | Rainbow Six | Montreal, Canada | | 8.02-20.02 |
| ESL Challenger CS:GO at DreamHack Anaheim 2022 | CS:GO | Anaheim, USA | $100 000 | 11.02-13.02 |
| Intel Extreme Masters XVI | CS:GO | Katowice, Poland | $1 000 000 | 15.02-27.02 |
| IEM Masters Championship 2022 | StarCraft II | Katowice, Poland | $500 000 | 19.02-27.02 |
| Spring split of regional leagues | League of Legends | It differs from region to region | It differs from region to region | 14.01-10.04 (for LEC) |
| Elisa Invitational Winter 2021 | CS:GO | Tampere, Finland | $100 000 | 3.03-5.03 |
| ESL Pro League Season 15 | CS:GO | Unknown | $823 000 | 9.03-10.04 |
How to Bet on eSports
Sports forecasts are only available to registered players. So, to start with, there is a simple registration in Parimatch. You can place a bet in just a couple of clicks:
1
Select "E-Sports" from the vertical menu on the left side;
2
Search for the tournament and event you are interested in;
3
Click on a match to see all betting options;
4
Add the the coupon by clicking on the factor;
5
Specify the amount in the coupon and click "Place bet".
Types of Bets on eSports Events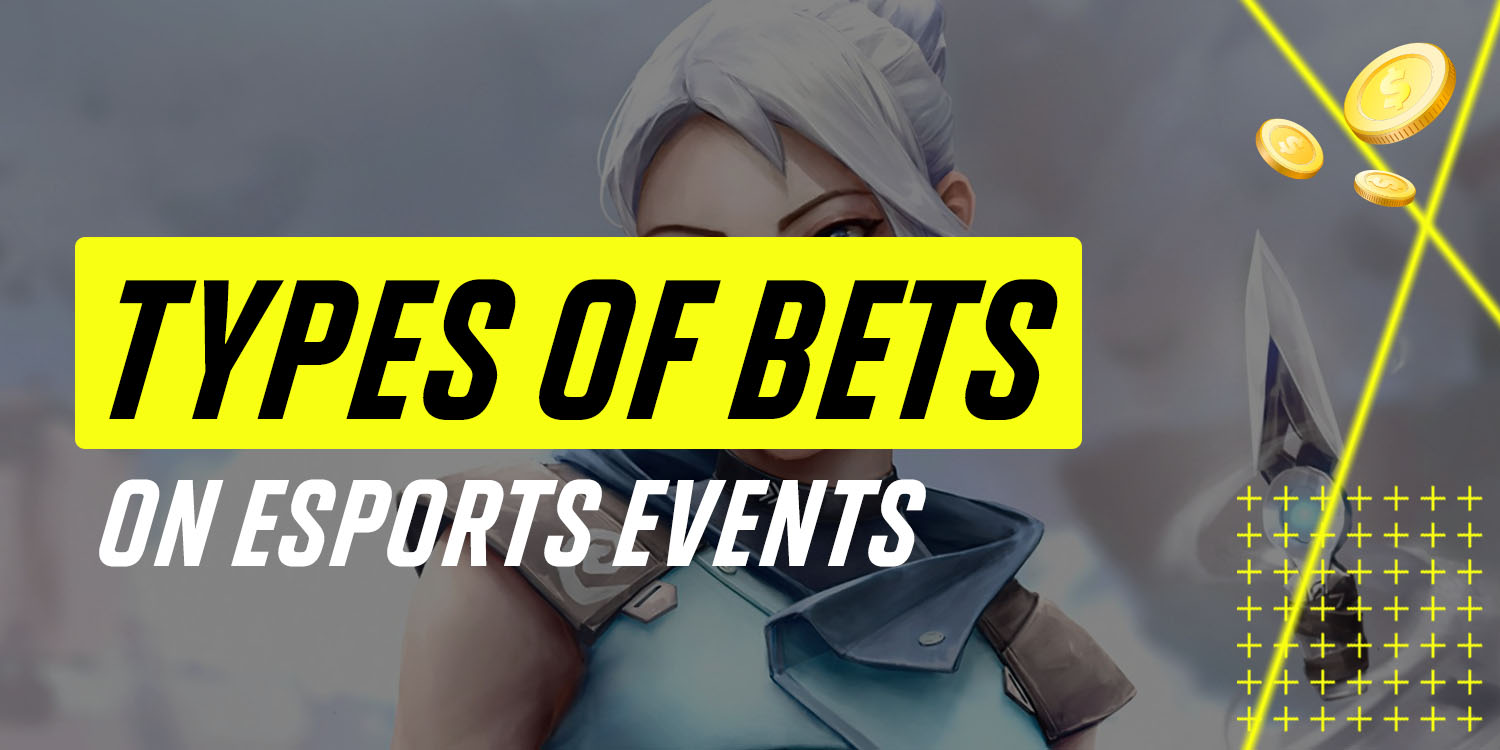 eSports betting 2022 in Parimatch is better presented than many competing betting companies. The detail of the list depends on three factors – the discipline, the popularity of the tournament, and the teams participating in the event. There are more betting options for CS:GO and Dota 2.
Types of eSports betting online at Parimatch:
Event outcome – a bet directly on the result of the competition. Betting on a win, a loss, or a draw is offered.
Total is a bet on the number of rounds or cards that participants in the event will need to determine the winner. The options for totals depend on the discipline.
A handicap is a bet in which the event in the match is given an artificial lag or advantage. For example, if one team is the clear favorite, you can bet on a handicap with more attractive odds – minus on the leader or plus on the outsider.
Outright is a long-term bet on the medalist or winner of an event. The bookmaker offers eSports win betting not in a particular match, but in a tournament. It is also possible to bet on the region of the strongest team.
Live bets are bets made during the match. The list of bets is a little more modest than in the pre-match. But this is compensated by the presence of unusual marquees. For example, you can bet on the way a player is killed.
It is worth noting that eSports betting in India is not limited to traditional options. Parimatch will always find additional markets concerning the scenario of the game: even/odd kills, total time, first blood, first 10 kills. There are other types of betting, but they depend on the specific discipline. For example, in Dota 2, you can predict the courier kill and Roshan's kill total.
The Line on eSports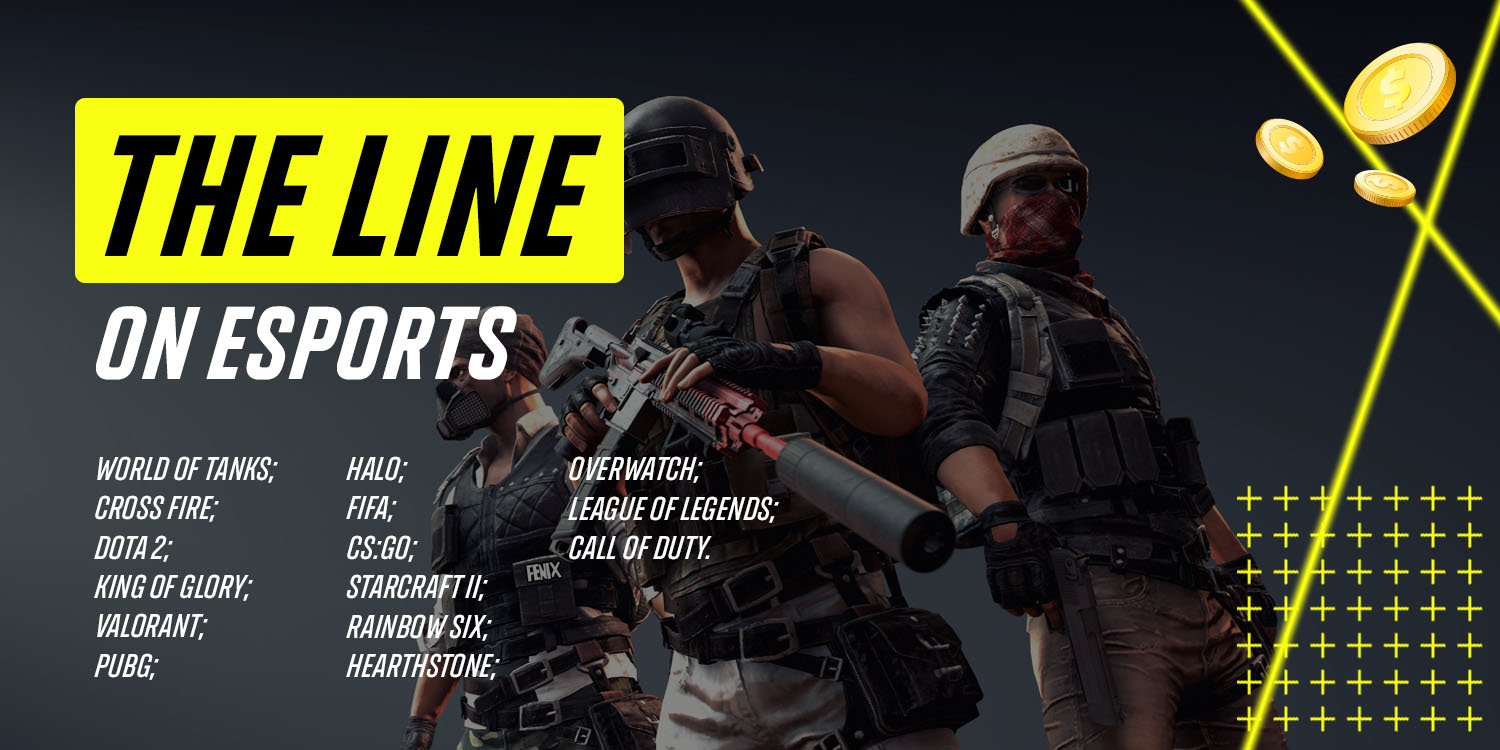 Parimatch is an official sponsor of Virtus.pro, one of the world's strongest eSports clubs. It pays a lot of attention to eSports betting: the lineup and the betting is as extensive as in soccer. The number of offers directly depends on the number of ongoing tournaments.
The E-Sports section accepts bets on dozens of popular games, which include:
World of Tanks;
Cross Fire;
King of Glory;
Valorant;
PUBG;
Halo;
FIFA;
StarCraft II;
Rainbow Six;
Hearthstone;
Overwatch;
League of Legends;
Call of Duty.
The cybersports lineup includes dozens of local championships and world-class tournaments – CS: GO Major Championships, Fortnite World Cup, The Overwatch League, International Dota 2 Championships. At the time of writing the review on the official site, Parimatch accepted bets on BLAST Premier Groups and WePlay Academy on Counter-Strike, Champions League on Dota 2.
The margin in pre-match is 6-7.5%, and in live mode, it can reach 8.5%. In fairness, it should be noted that the bookmaker's commission depends on the demand for the event. The more popular the match, the lower the margin.
Teams Rated by eSports in 2022
Cybersports teams in Valorant, Rainbow Six, League of Legends, and Dota 2 compete in championships at various levels. As in classic sports disciplines, they fight for trophies, big money, and fame. Based on the results of the performances are made ratings that are interesting not only to fans of the teams but also to sports analysts.
Ranking of professional eSports teams:
Place in the ranking
Team name
Major disciplines
Top team players
1
FaZe Clan
CS:GO
Fortnite
Call of Duty
PUBG
Dennis Lepore
Havard Nygaard
Nikola Kovac
Turner Tenney
2
Team Liquid
CS:GO
Dota 2
PUBG
Fortnite
Ivan Ivanov
Jake Brumlev
Russell Van Dalken
Kuroki Tahasomi
Thomas Mulligan
3
Cloud 9
CS:GO
League of Legends
Rocket League
Zachary Scuderi
Tyler Latham
Jakey Yip
Timothy Ta
4
100 Thieves
League of Legends
CS:GO
Aaron Ward
Liyu Sun
Diego Palma
William Hartman
Jack Dunlop
5
Fnatic
CS:GO
League of Legends
Dota 2
Robin Ronnquist
Freddy Johansson
Chong Xin Khoo
Paul Boyer
Jesper Wecksell
6
G2 Esports
CS:GO
League of Legends
Richard Papillon
Luka Perkovic
Lennart Varkus
Kenny Schrub
Rasmus Winter
7
Team Vitality
CS:GO
Rocket League
League of Legends
Amadeau Carvalho
Cedric Guipouy
Dan Madesclaire
Mathieu Herbaut
Victor Locquet
8
Optic Gaming
Call of Duty
Seth Abner
Blake Campbell
Brandon Otell
Damon Barlow
Ian Porter
9
Evil Geniuses
Dota 2
CS:GO
Call of Duty
Clinton Loomis
Sumail Hassan
Patrick Price
Tarik Celik
10
NRG Esports
Fortnite
Rocket League
Garrett Gordon
Benjy Fish
Shane Cotton
Chances of Winning eSports Teams 2022
The odds are the first thing experienced forecasters pay attention to. The higher the odds, the greater the potential winnings. Parimatch offers competitive odds for all major eSports tournaments.
eSports betting odds at PariMatch:
| Discipline | Tournament | Date | Time | Match | Chances of winning |
| --- | --- | --- | --- | --- | --- |
| Counter-Strike | BLAST Premier Groups | 3.02 | 14:00 | compLexity vs. MiBR | 1.48 vs. 2.54 |
| | | 3.02 | 17:30 | Natus Vincere vs. Liquid | 1.18 vs. 4.50 |
| | | 3.02 | 19:30 | BIG vs. Evil Geniuses | 1.50 vs. 2.48 |
| Dota 2 | Champions League | 2.02 | 14:00 | Hydra vs. chekoldyriki | 1.10 vs. 6.25 |
| | | 2.02 | 17:00 | Gambit vs. Entity | 2.90 vs. 1.38 |
| Counter-Strike | WePlay Academy League | 11.02 | 16:00 | BIG Academy vs. Spirit Academy | 1.75 vs. 2.01 |
| | | 11.02 | 19:00 | mouz NXT vs. Astralis Talent | 1.20 vs. 4.20 |
Tips for Betting on eSports 2022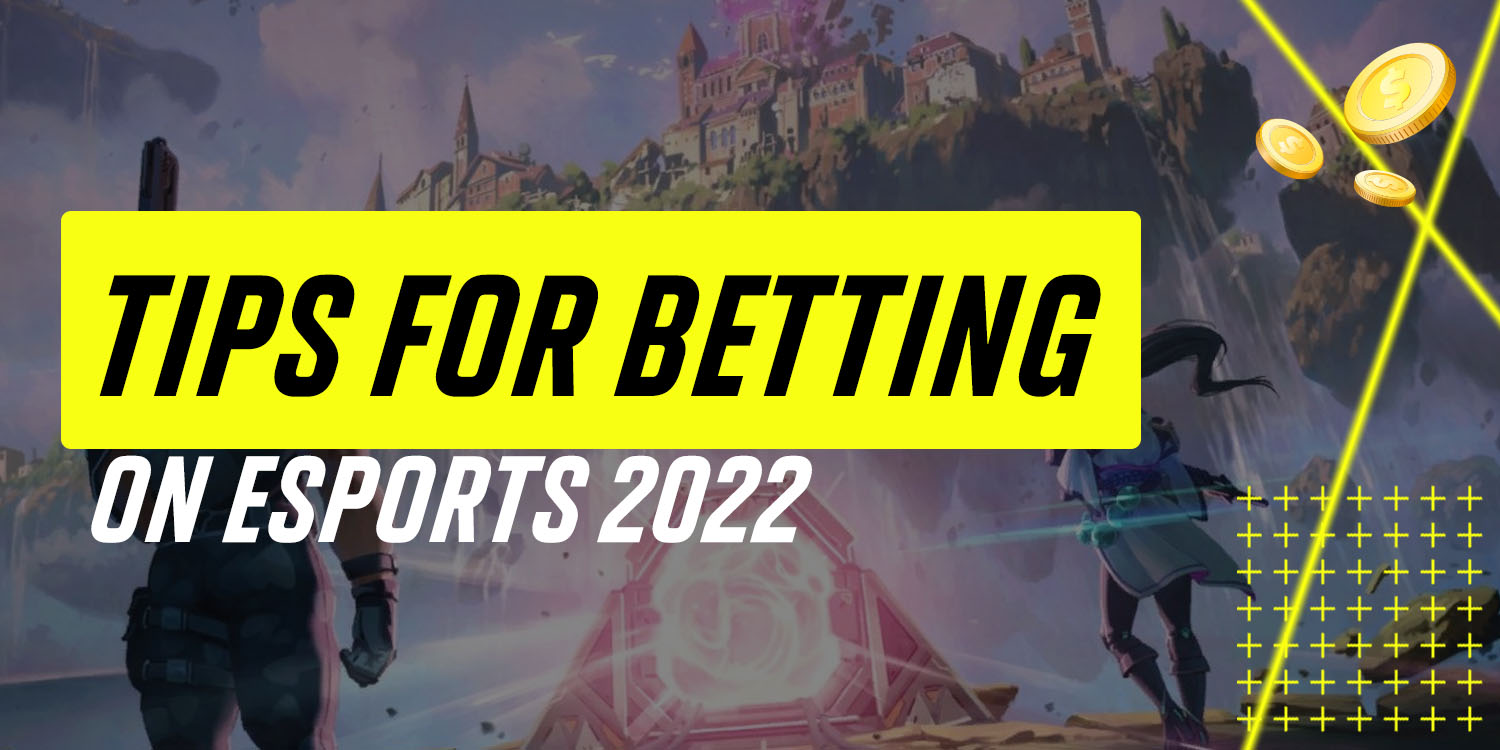 Beginner bettors should not make rash decisions and bet blindly. It is possible to guess the outcome of one or two events, but in the long run, such an approach will be unprofitable. If you plan to turn betting into a source of income, listen to eSports betting tips 2022:
| Tip | Explanation |
| --- | --- |
| Become an expert | You will only be able to win a bet if you start to understand eSports. Before placing a bet, you should find out as much information about the player or team as possible, analyze their performance in previous tournaments. Only on the basis of the data obtained, you can most accurately predict the outcome of the future event |
| Don't neglect bankroll management | Allocate a certain amount of money for betting and under no circumstances exceed the limit. Losing should not hurt your pocket: spend no more than 10-15% of your betting money on one bet |
| View professional statistics | Use analytical summaries, but don't forget to think critically. To trace the general trend, it is worth looking at several sources and making a personal opinion on the possible outcome of the match |
Parimatch App for eSports Betting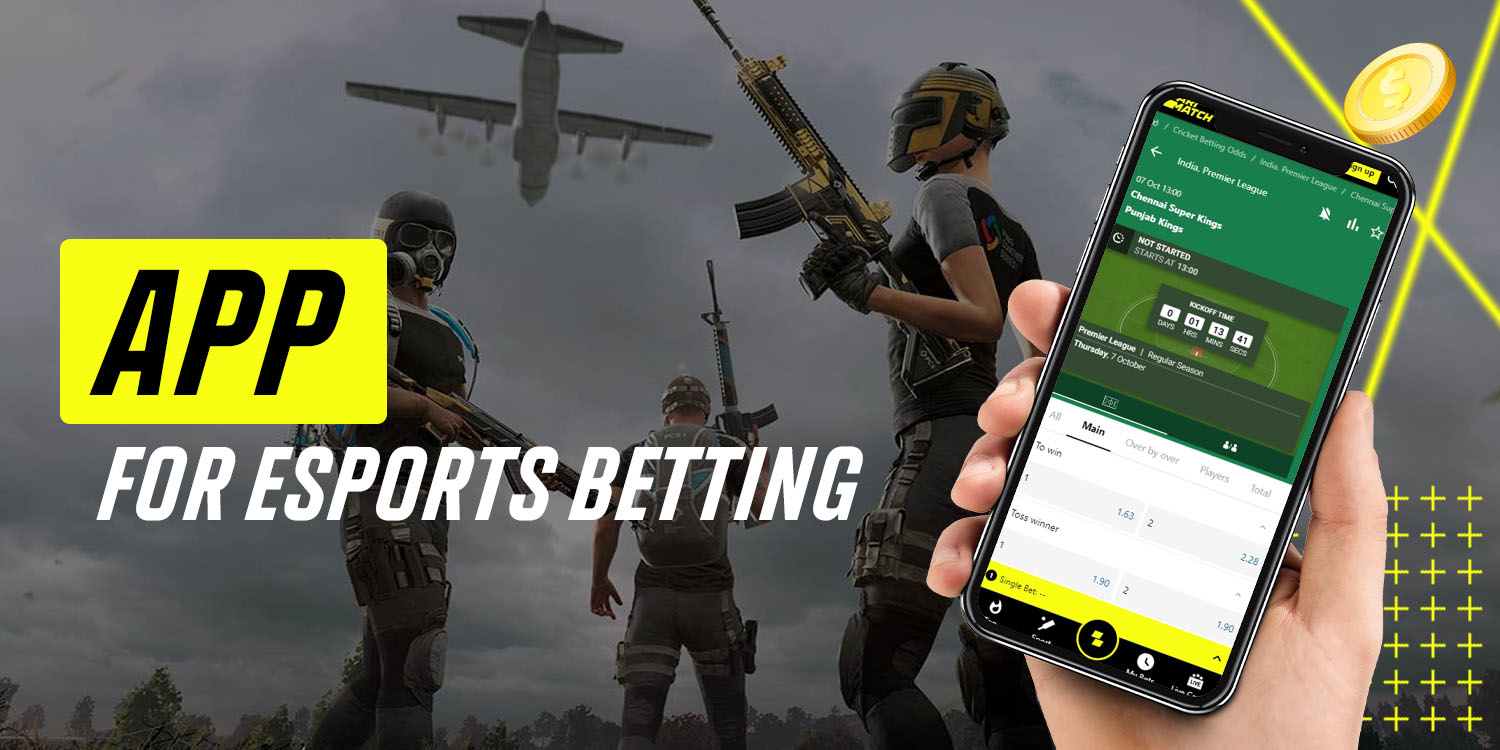 Bet on the go using Parimatch's feature-rich eSports betting app. The bookmaker has taken care of mobile players by releasing two versions of the software – for Android and iOS platforms.
Characteristics of Parimatch app:
| | |
| --- | --- |
| The version of the game software | 1.1 |
| Interface language | Hindi, English, Marathi, Telugu, Bengali |
| Application size | 100 MB |
| INR support | Yes |
| Installation cost | Free |
| Access to stakes | After registering |
| Access to video broadcasts | After registering |
Key advantages of eSports betting app real money:
Simplified registration in a couple of clicks;
Clear and concise interface;
Variability in user settings;
Live streaming of events;
A large selection of options for betting;
Access to the line and live betting;
It's easy to contact technical support.
Parimatch app is a software that gives you access to all the bookmaker's features. Install it on your smartphone to make bets, perform money transactions, participate in promotions and analyze statistics without being tied to your computer.
Bonus for Betting on eSports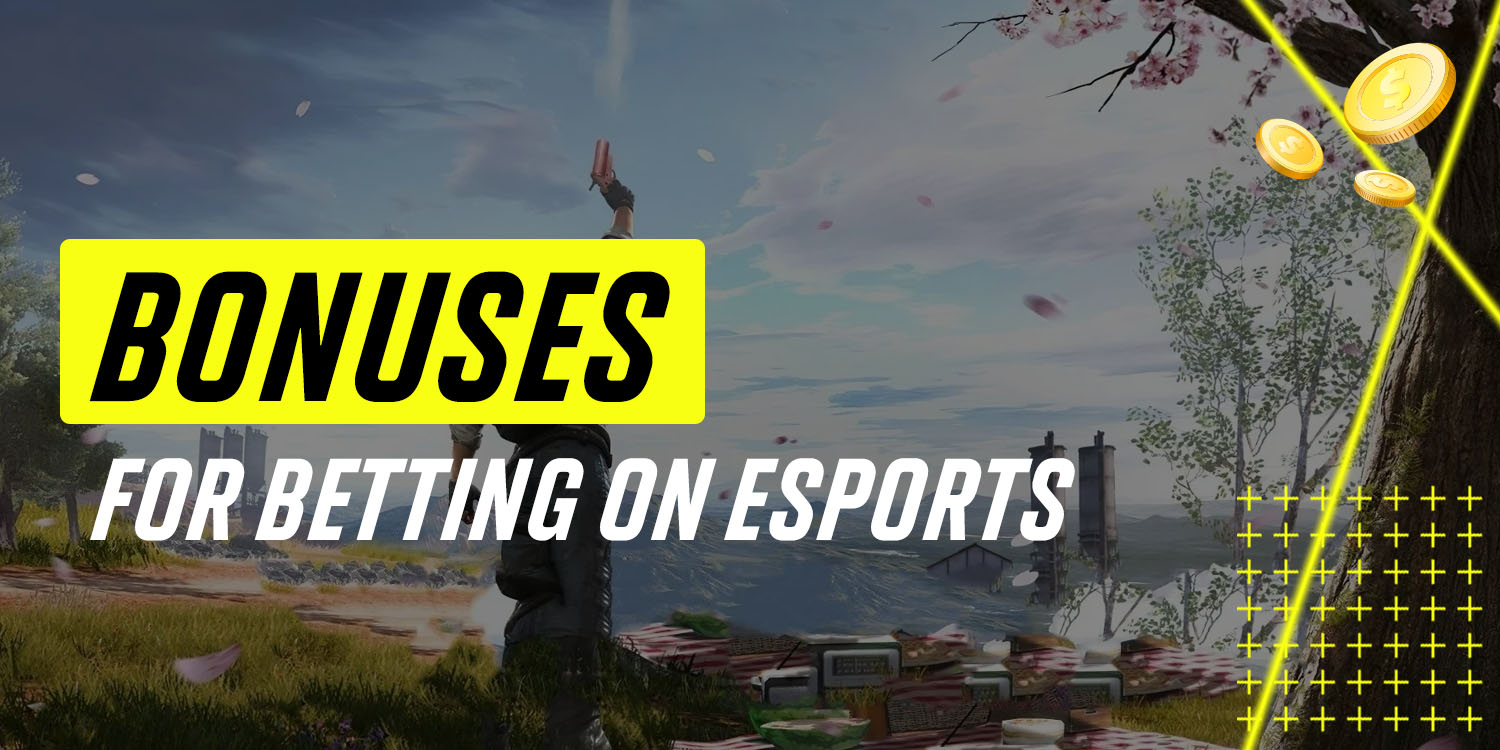 Do you want to get a bonus? Take part in the promo with a drawing of 5% cashback up to 3,000 INR. There are 3 steps you need to take:
Go to the offer page and click the "Join" banner;
Place bets on eSports for amounts starting from 100 INR;
Get weekly cashback.
The value of the bonus depends on the amount spent on singles, and expresses with K≥1.50 in pre-match or live modes. Before withdrawing money, the player must wager the amount of the cashback with a multiplier ×2 within 48 hours. For this purpose, it is necessary to place single bets and expresses with odds from 1.50.
FAQ
Which countries recognize betting on eSports?

Currently, betting on computer games is available in 22 countries around the world, which include India, China, Malaysia, Italy, South Korea, Finland, UAE.

Why bet with Parimatch?

This is a proven bookmaker which contains all the popular cybersports disciplines. The list of major tournaments is very detailed and is not limited to the main types of bets.

Can I use the eSports betting app in India?

Yes, Parimatch offers free software for Android and iPhone. The first is available directly on the bookmaker's website, and the second you can downloadfrom from the AppStore.

Which eSports tournament draws the most money?

The Dota 2 International is a tournament with a prize pool of over $30,000,000.

Does Parmatch have free bets on eSports?

The betting company does not offer free bets on eSports, but you can count on 5% cashback up to 3,000 Indian rupees.